Eubank Can Replace Marvair Air Conditioning Units
Posted on: March 28, 2022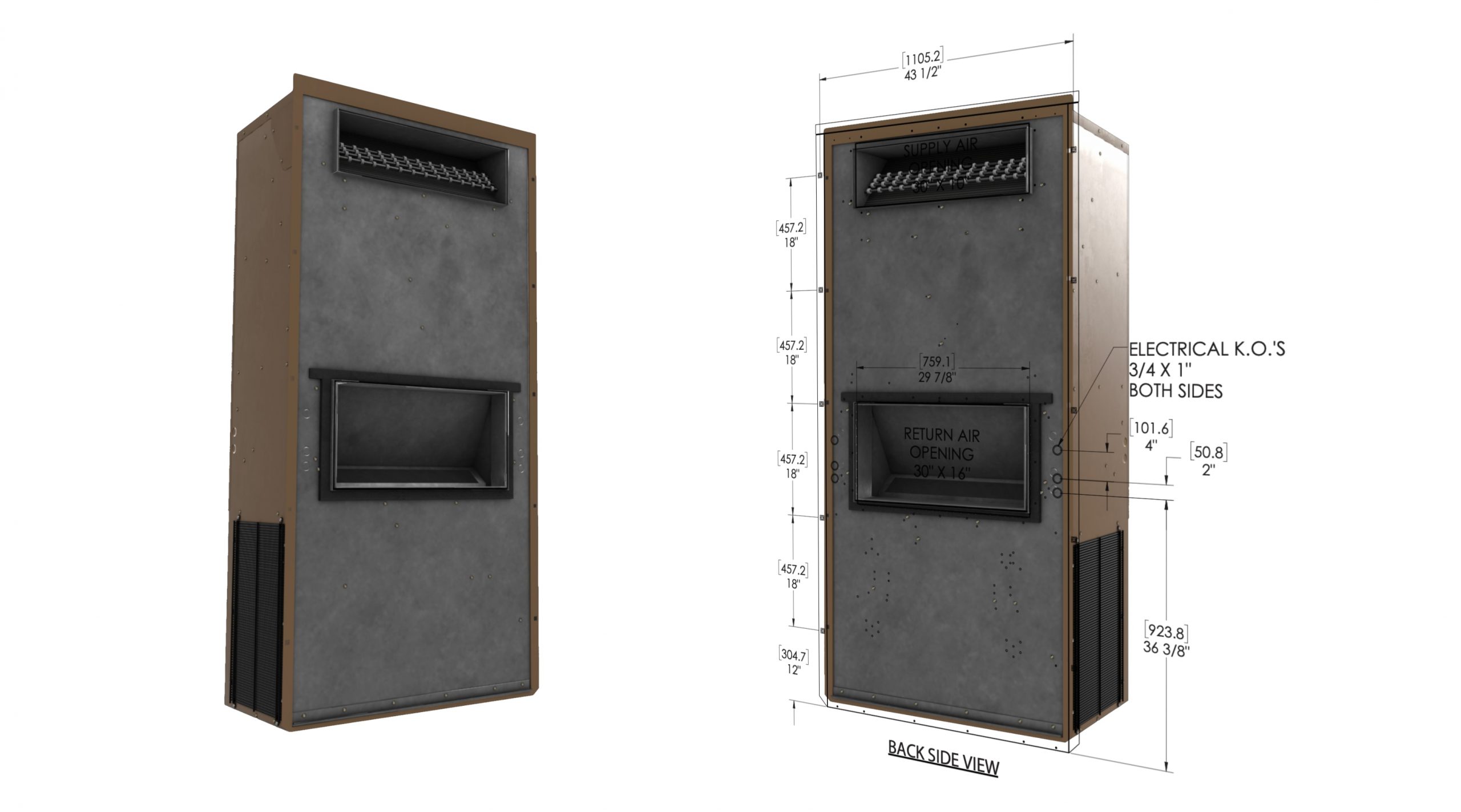 Did you know that Eubank and Marvair units are interchangeable? In 2017, Eubank Wallmount joined the Marvair family of products. Eubank and Marvair HVAC units bear a very close resemblance to each other…in fact, a discerning eye might only notice the sticker is different between the two, making ordering, replacement, and maintenance a simple process. Kühl Ridge, an authorized distributor of both Marvair and Eubank products, helps clarify how each brand can be utilized in your industrial HVAC system applications.
Wall Mounted Air Conditioners from Eubank
Marvair's wall mounted air conditioners play an important role in the operations of many industries. Choosing a wall mounted ac unit is simple, select your unit by the voltage, size, efficiency, and access style. These air conditioning units operate in modular offices, school classrooms, electronic equipment communication shelters, and various commercial and industrial settings. All Eubank wall air conditioning units are made with excellent engineering, as each unit features a signature vertical design. Since 1943, the Marvair family has grown into a global leader in the HVAC market and has built a solid reputation for building innovative, high-quality products.
Eubank and Marvair HVAC Units
Eubank air conditioner products are renowned for exceptional quality. The brand's wall mounted air conditioner heater combo units are based on its stellar Quality Control Checkpoints (QCC) from start to finish. Each unit undergoes five independent QCCs to ensure that your unit is in prime condition for immediate installation in your facility.
Eubank and Marvair wall mounted AC units are virtually identical in operation and product. The supply and return openings match up from product to product, making exchanges and repairs simple. Because Eubank and Marvair are produced in the same factory, by the same people with the same components we can help you find parts for either one. You can easily order Eubank parts for a Marvair unit. Cut your wait time and order one branded part to repair the unit of another brand, adding value and convenience to your operations.
Contact Us Today
Both Marvair and Eubank industrial ac units are superior in quality, performance, and have the capability of replacing one part with another. The supply and return openings for each one are identical ton for ton, making them compatible with one another.
Not sure which parts you need? Our knowledgeable staff can gladly assist you with your needs. Connect with our customer service team for the best service in wall mounted ac units and heat pumps. From replacement parts to complete HVAC systems, you can select what you require from our vast inventory of industrial air conditioners, wall mounted air conditioners, and parts. Call us at 833-627-8247 for the best-in-technology solution for all your cooling needs.
---