Marvair and Eubank vs. Bard Wall-Mounted AC Units: Which One Is Right for You?
Posted on: March 28, 2022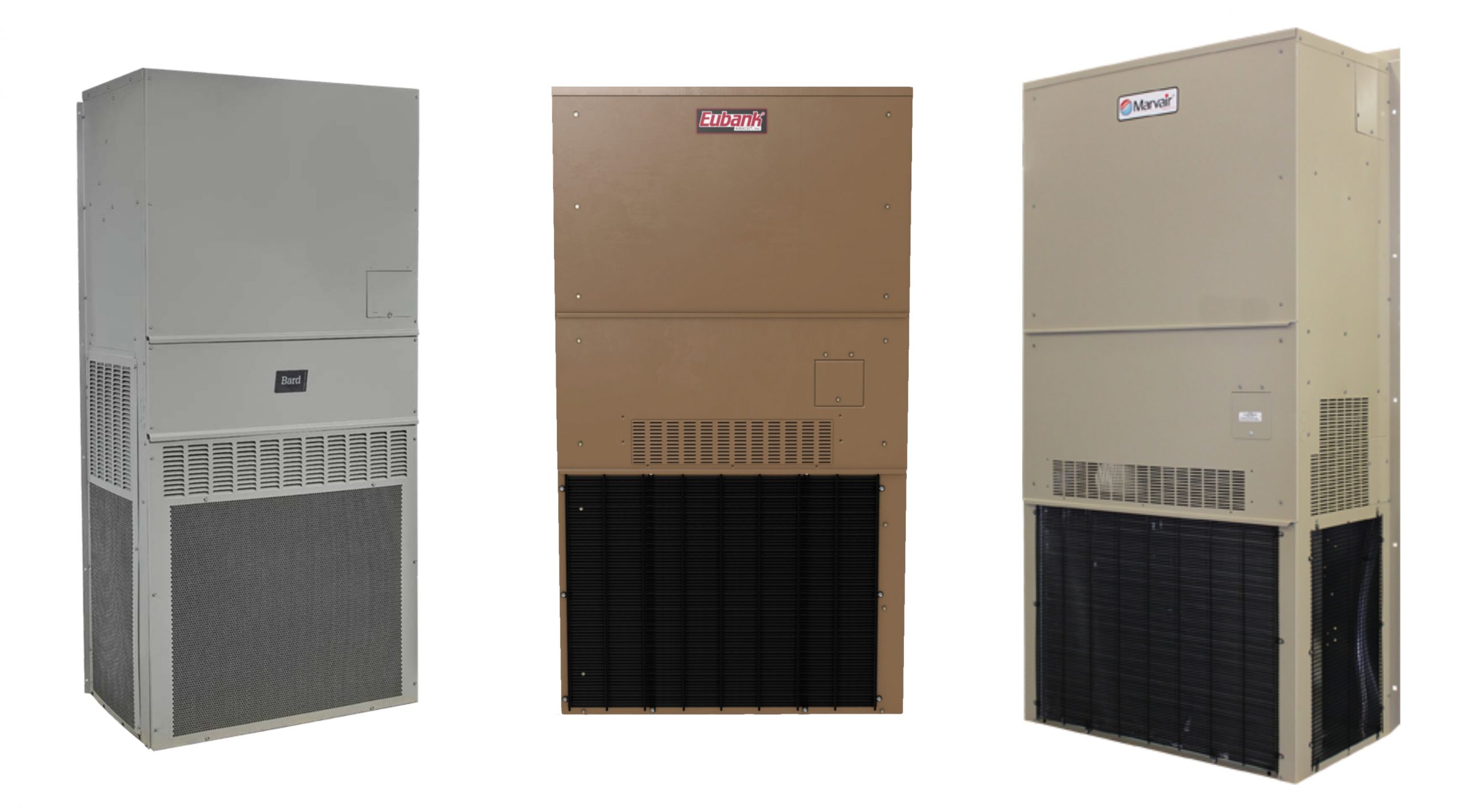 Whether you manage a construction site or have a shipping container HVAC need, having the right heating, ventilation, and air conditioning (HVAC) equipment is key to keeping your employees, clients, and materials at a safe, comfortable temperature. This is where wall mount AC units come into play; suitable for a wide range of industrial applications, these machines are ideal solutions for large-scale cooling in a simple single vertical package unit.
There are many high-quality brands of wall-mounted AC units on the market. So, how do you know which one is right for you? Below, we'll discuss the differences between Marvair/Eubank and Bard HVAC equipment. Let's take a look!
Marvair & Eubank HVAC Units
Marvair is a global leader in the HVAC market and is reputed for building innovative, high-quality products, including wall mount air conditioner units.
Marvair's air conditioning and heat pump products play a key role in the operations of companies in an impressive list of industries, including commercial and industrial, electronic equipment communication shelters, modular offices, and school classrooms. All Marvair AC units are made with superior engineering and feature a signature self-contained, vertical design.
Made in the same factory but the same people, Eubank cooling equipment (such as wall-mounted AC units, compressors, dehumidifiers, and heat pumps) is known for its stellar quality, due in part to the brand's robust Quality Control Checkpoints. Every unit is run tested to ensure all mechanical and electrical systems are fully operational and ready to be installed upon delivery.
Additionally, Eubank wall-mounted HVAC systems can be employed on buildings similar to hotels to create multiple zones that allow you to support different temperatures in different zones of your property. Not only is this more convenient, but it can also reduce your energy expenses by up to 30 percent!
Bard AC Systems
Bard wall air conditioners and HVAC heat pump units are known as some of the most trustworthy industrial-strength units available. With superior reliability, these machines are ideal for telecommunications environments, where maintaining a specific temperature at all times is crucial.
While Bard is regarded as one of the most reliable, durable, and long-lasting brands, Marvair and Eubank systems offer the same distinctive qualities – making them a great choice for replacements.
95% percent of the time, Bard, Marvair and Eubank have kept the same supply and return openings so replacing a 5.0 Ton Bard with a 5.0 Ton Eubank will not require opening modifications. Physical cabinet dimensions have changed over the years so if you're worried about a replacement unit fitting give us a call and we'll help make sure the replacement works for your situation.
Marvair/Eubank vs. Bard: Versatility and Compatibility
Marvair, Eubank, and Bard wall air conditioner units offer unbeatable performance, lending the capability of replacing one with another. Whether you're looking to replace your current Bard system or install a brand-new configuration on your property, Kühl Ridge can help. As the premier authorized distributor for Marvair parts and Eubank equipment, we can meet all of your industrial HVAC requirements, regardless of the application.
From replacement parts to complete HVAC systems, you can select what you need from our vast inventory of industrial air conditioners, wall-mounted air conditioners, and more. Contact us today to learn about our premier HVAC offerings!
---