Marvair Wall-Mounted Air Conditioners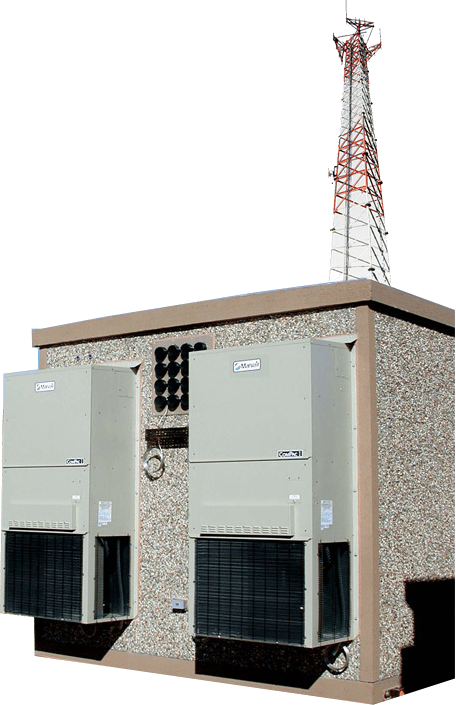 As an ISO 9001:2015 certified diversified manufacturer, Marvair® has been the gold standard in specially packaged heating, ventilation, and air conditioning (HVAC) equipment since 1947. The company's vertical exterior wall-mounted air conditioners are ideal for cooling spaces like schools, portable offices, storage container projects and telecommunication shelters. At Kühl Ridge Distribution, we're proud to be an authorized distributor of Marvair® marts and Eubank units. From replacement parts to new equipment, we can help you address your cooling needs with the best industrial HVAC systems on the market.
Marvair® industrial HVAC equipment delivers top performance for a wide range of applications. From reliable 2.5-ton heat pumps to powerful wall-mounted air conditioning units, all Marvair® products offer the consistency and reliability you deserve, whether you're cooling a mobile office trailer or construction site. The best part? Kühl Ridge Distribution is here to make the process of replacing your existing Marvair® air conditioner or purchasing a brand-new one as easy as possible. Browse our stock units to find equipment that is ready to be shipped immediately, or use our online configuration tool to design a custom setup that fits your exact needs.
Of course, our team is always here to answer your questions and guide you to the best HVAC equipment. Don't hesitate to reach out for assistance!
Stock Units
Shop 2.0-5.0 ton stock Marvair HVAC units and Eubank heating equipment to suit your needs. Wall-mounted AC units and high-quality heat pumps, we carry a wide selection of today's top models in 208-230/1ø 60hz voltage. For buildings without existing ductwork, our selection of wall-mounted air conditioner units makes it easy to deliver cool air to any space without the need for ducts. Likewise, these units offer the ability to deliver precise temperature control to various zones within a building, which can optimize energy efficiency while improving overall comfort.
Eubank HVAC Equipment (Custom Configuration)
When you have more unique HVAC needs that cannot be accommodated by one of our stock units, be sure to check out our Eubank HVAC custom configuration options. Here, you'll find custom configurable wall-mounted air conditioners and heat pumps ranging from 1.5-6.0 tons. Customize the voltage, ventilation package, color, humidity control, filtration, coatings and colors.
Industrial Climate Engineering Equipment
We're proud to offer a large selection of industrial HVAC equipment, including Industrial Climate Engineering (ICE) wall-mounted units for industrial and oversized spaces. Whether it's a construction site, e-house, telecommunications shelter, electrical cabinet, battery storage, commercial site, or industrial application, we have the equipment you need to maintain precise and efficient climate control. With ICE HVAC units ranging in size from 7.5-30 tons, you can find the industrial equipment you need.
HVAC Service Parts
We understand that having the equipment and parts needed to keep your HVAC units running smoothly is a must – which is why we stock only genuine Eubank and Marvair parts. Whether you need parts for an industrial system, a Marvair HVAC unit, a heat pump, or anything in between, you can find them here. In addition to carrying a wide selection of HVAC equipment that includes high-quality heating pumps, Eubank wall-mounted air conditioners, and heating equipment, we also offer a large inventory of HVAC service parts and replacement HVAC parts for any job.